These are our letterpress designers.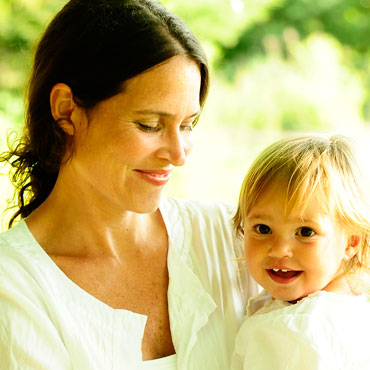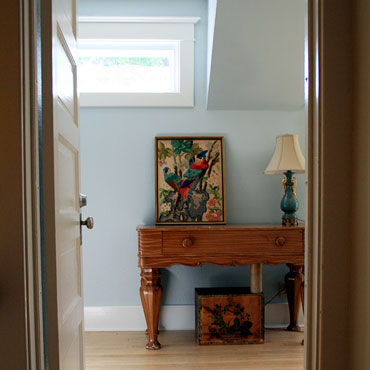 Amy Graham Stigler
The visual style of Amy Graham Stigler, and Amy's love for beautiful and beautifully made things, dates back to her childhood in Wisconsin, where she spent her time running from pillar to post (most often barefoot), exploring and sketching the minutiae of nature. Her childhood love of art and books eventually turned into a profession: she studied art history while working at the Art Institute of Chicago and The Museum of Contemporary Art. She went on to marry her closest friend while wearing a simple gown of silk organza which she designed. Her wedding took place in a historic lannonstone building with vast terraces and views—the same spot, and the same evening, that her own parents had celebrated their vows 40 years previous. During her decade in Chicago, Amy founded the internationally known stationery company Snow & Graham. Eventually, she and her growing family left the city for a quieter Wisconsin town, so her children could grow up in the same natural landscape of her childhood. She is now the designer & creative director for
Smock
, and owns a boutique design studio called Monograham.
What inspires your designs? old envelopes with a mess of stamps & handwriting & postmarks // family crests & monograms detailing on vintage clothes // beaches filled with endless shells, creatures & vistas // slightly tattered architecture // my children's curiosity // informal gardens & overblown flowers
What city do you call home? Hartland, WI. Since it's "lake country," my first recommendation would be to visit (and preferably swim in or sail on) one of the many many charming lakes in the area. There are many great trails in the area for hiking / running / mountain biking as well. We are between Madison & Milwaukee so if you are willing to take a little trek, I highly recommend a Saturday morning visit to the Madison farmer's market & a sneak inside the capital building. Or a visit to the Calatrava-Designed Milwaukee Art Museum is a must.
What is your most prized possession? My family first and foremost. And a mid-19th century folk painting given to me by my Nana.
What's the most exciting thing you've done? given birth to three amazing children
Describe your wedding: turn of the century stone building with formal gardens
Where did you honeymoon and why? traveled throughout the province of quebec—montreal, quebec city, tadoussac & all the small coastal towns in between
Where do you design? my studio—2nd story of a turn of the century house in a small lake town
Favorite colors of the moment: papaya, light lavender, sea mist, pewter, garden
What were the colors of your childhood? watery blues & grassy greens
What's on or in your nightstand? books on my nightstand—last read: the year of magical thinking, joan didion. current read: the whole world over, julia glass. next in line: runaway, alice munro & anna karenina has a kind of permanent 'please read me again' place. also a reading lamp (that dims so husband can sleep), ice water & a notebook (for midnight musings & sketches)