These are our letterpress designers.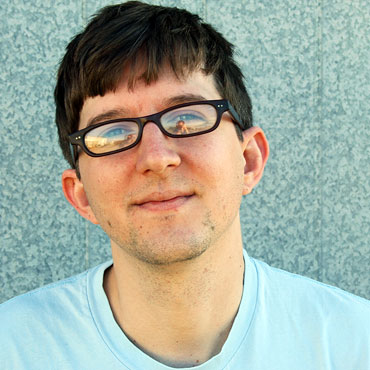 Ian Koenig
Communications major at the University of Iowa. Discovered design while working in a bistro. Moved to Boston. Went back to school. Working professionally in design. Moved to Chicago.
What's the most exciting thing you've done? Raising a son with my wife Melinda
What inspires your designs? Inspired by found objects (photographs + printed ephemera), other designers, music, book covers, patterns, cities, signage.
Tell us about your wedding. September, 2004. My wife and I were married in a beautiful outdoor ceremony in rural Iowa.
Where did you honeymoon and why? Montreal, Quebec. Our favorite city!
What are your favorite colors of the moment? Pool and plum
What were the colors of your childhood? Shades of blue, green and gold
What's on or in your nightstand? Three partially read copies of New York Times Magazine.
What city do you call home, and for first-time visitors to that city, what are your top picks for "must see" sights? Chicago (I am currently a first-time visitor)
What's your prized possession? My collection of found photographs