These are our letterpress designers.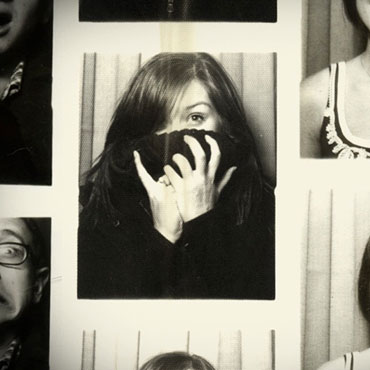 Jessica Hische
Jessica Hische is a typographer and illustrator working in Brooklyn, New York. After graduating from Tyler School of Art with a degree in Graphic Design, she worked for Headcase Design in Philadelphia before taking a position as Senior Designer at Louise Fili Ltd. While working for Louise, she continued developing her freelance career, working for clients such as Tiffany & Co., Chronicle Books, and The New York Times. In September of 2009, after two and a half years of little sleep and a lot of hand-lettering, she left Louise Fili to pursue her freelance career further. Jessica has been featured in most major design and illustration publications including Communication Arts, Print Magazine, How Magazine, Graphis, American Illustration and the Society of Illustrators. She was featured as one of Step Magazine's 25 Emerging Artists, Communication Arts " Fresh", Print Magazine's New Visual Artists 2009 (commonly referred to as Print's 20 under 30), and The Art Director's Club Young Guns.
What's the most exciting thing you've done? Went on a hike in Brazil this summer. Basically climbed a mountain. It was AMAZING.
What inspires your designs? Vintage Italian and French type, warm colors, symmetry or a good diagonal composition, flora, fauna.
Describe your lifestyle. My lifestyle is pretty non-glamourous. I spend a lot of time at home and a lot of time working. I hang out with my two cats and see my boyfriend when he gets home late from grad school. Weekends are generally late mornings followed by awesome brunches, afternoons working, nice evening dinners and drinks, then home by 11 or 12 to watch episodes of the office and hit the hay.
Where was the best place you vacationed to? Rio de Janiero. We went there because my boyfriend and I had a plan to go someplace exotic this summer that we could find cheap plane tickets to. We flew round trip for $350!
Where do you design? I have a small studio in my apartment that I work from three days per week and on the weekends and I work from a shared studio in DUMBO, Brooklyn 2 days per week (to have some human interaction). My space at home is about 8 x 8 feet, with shelves we (my boyfriend and I) made to my right, a chalkboard wall to my left, a George Nelson desk, an old Eames Management chair, a 24" iMac, lots of wall ephemera, and one or more cats struggling for space on my desktop.
What are your favorite colors of the moment? pumpkin, chartreuse, pool
What were the colors of your childhood?"Rainbow sparkle hologram" would describe my childhood color tastes pretty accurately.
What's on or in your nightstand? Currently: An Ikea lamp, Motherless Brooklyn, a half empty glass of water, a can full of pennies to make the cats go away when they try to wake me up at 5am.
What city do you call home? Brooklyn, NY. If I had to have an ideal day here or treat someone else to an ideal day, I'd say Brunch at Egg in Williamsburg; spend the day in Carroll Gardens / Park Slope window shopping and taking in the pretty brownstones; dinner at DuMont or Marlow and Sons in Williamsburg; cocktails at Hotel Del Mano; late night beers at Spuytin Duyvil.
What's your prized possession? The glamour shots I had taken when I was 12 years old—despised them then, but now are possibly the only thing I would save in a fire.