These are our letterpress designers.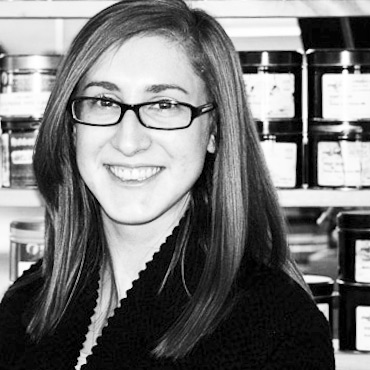 Racheal Bumbolo
Bella Figura
Like all creative minds, diving into art at a young age has gotten Racheal to where she is today. Pushed by her grade school art teacher to explore into the depths of color, shapes and out of the box ideas solidified for her that art and design was going to be her life! She received an Associates in Graphic Design from Mohawk Valley Community College and a BFA in Visual Communications from Cazenovia College. She spent most of her time after college working as a freelance designer dreaming up logos and graphic tees before joining the Bella Figura family.
What's the most exciting thing you've done? By far it has to be when I went to Italy for a two week study of art, design and culture in Rome, Southern Italy & Sicily where I also had the opportunity to visit my cousins and tour so many amazing historical places.
What inspires your designs? Bits of everyday life have always inspired me. Nature, candy wrappers, quirky antiques, shoes, jewelry...you get the picture
What city do you call home? My hometown is a little place called Whitesboro, NY—about 10 mins from Utica, NY.
Describe the place where you design. I design anywhere I can... at my desk here at Bella Figura, on napkins in a local coffee shop, at home on my drawing table covered in scraps of papers and doodles of ideas. That has got to be the best thing about a creative mind is that it is always wherever you are.
What were the colors of your childhood? You could sum the colors of my childhood up in a 100 count crayon box of Crayola crayons! I was a color lover at a very young age!
What are your favorite colors of the moment? I always have loved green and it will always be a favorite color, but right now I've been totally smitten with dusty blues and vibrant reds
What's on or in your nightstand? Alarm clock, a lamp, and few Rachael Ray magazines