Lenox Botanical is the August Design of the Month! Save up to 20% on Letterpress Wedding Invitations, Save the dates & more!
Our new design of the month for August is Lenox Botanical from Ditto Paper! Save 10% on everything in the Lenox Botanical suite from now through August 31: letterpress wedding invitations, save the dates, social stationery, party invites, baby announcements, business cards, or anything else you can think of! And you'll save 20% if you order 6 printed pieces or more at the same time. Lenox Botanical has a soft, vintage feel, but the design can be completely transformed for any type of occasion.
Check out the gorgeous lavender customization that we created for Brides magazine for their April/May issue, and take a look at the customization ideas our design team put together below to see how to transform this design and make it your own!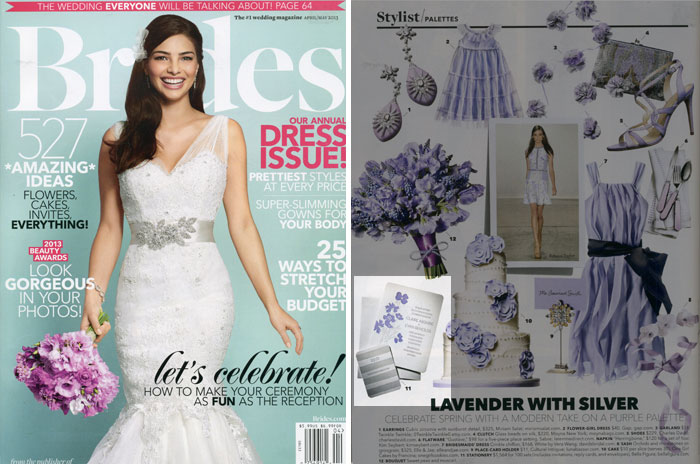 If you have questions or need more ideas on how to customize, please be in touch – we'd love to work with you!
The fine print: promotion is exclusive to the Lenox Botanical design suite and does not apply to the purchase of other designs. Orders must be placed by 11:59pm EST on August 31, 2013 in order to receive the promotion.