Vintage inspired fiftieth birthday invitations
Kyle Laatsch reimagined his Hemsworth design for a fiftieth birthday soiree, using a dramatic palette of black and desert inks and copper foil.  Our gatsby patterned liner in coordinating inks adds sophistication and compliments the masculine feel of the design.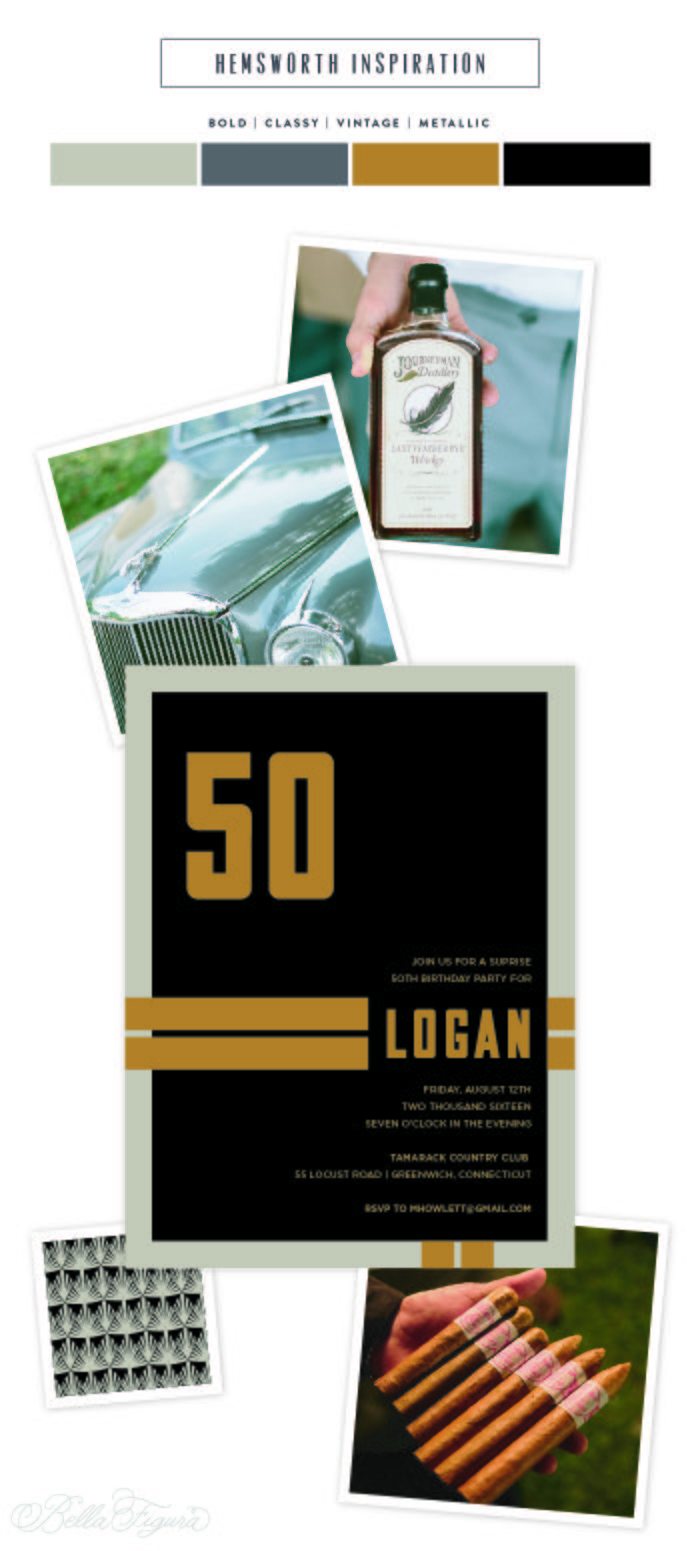 Designer Kyle Laatsch is March's Designer of the Month – be sure and check out his other designs and save 10% through March 31!
hemsworth customization | digital inks: black + desert | foil stamping: copper shine | fonts: valuco + gotham | paper: bella smooth cotton white | invite size: F8 | digital liner: gatsby pattern in black + desert | original design + customization by Kyle Laatsch
whiskey | vintage car | cigars