Our Sample Sale is back: $1 samples + 1 tree planted for every sample sold
Our annual letterpress sample sale is here! Now through October 8, all of our letterpress wedding invitation samples are on sale for just $1 each. We've got over 300 designs available in our collection, with styles ranging from vintage to modern to traditional along with everything in between! And for every sample purchased, we'll plant a tree with American Forests. We planted over 2,000 trees after last year's sample sale — help us plant even more in 2013 and shop now!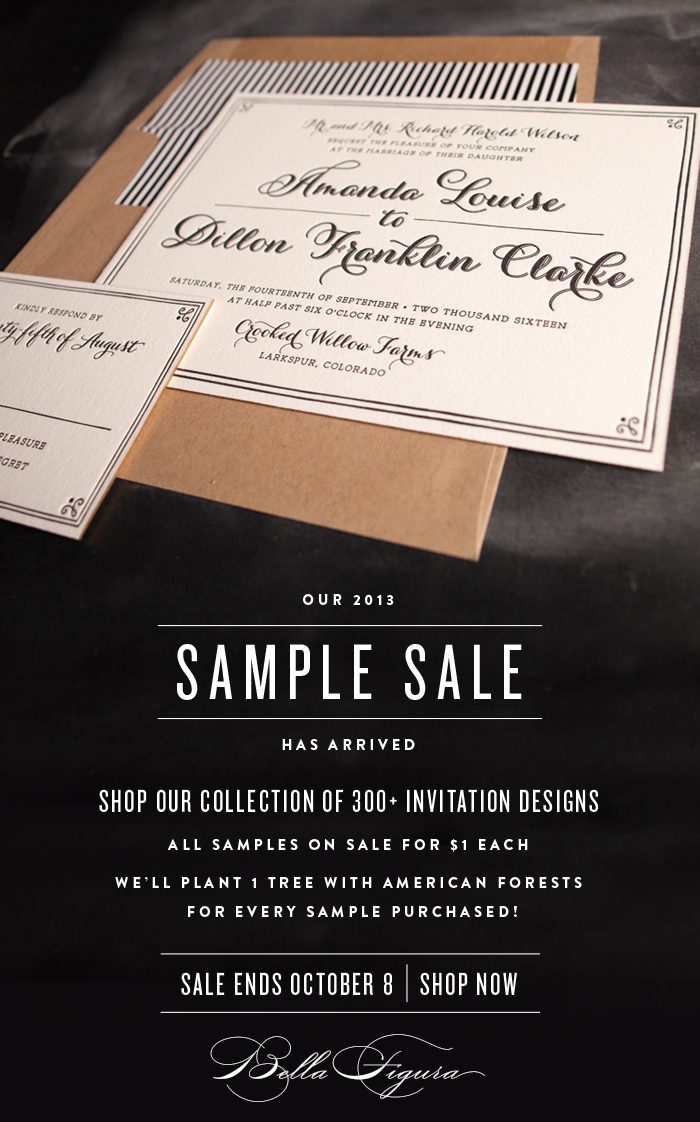 Purchasing samples is easy: just click on your favorite designs, then click the "order an invitation sample" button on the right side of the page. After you've selected all of the samples you'd like to purchase, click on the shopping cart in the upper right-hand corner of your screen and "proceed to checkout". If you'd like to see even more trees planted during our sale, select the "plant a tree" option during checkout and we'll match your tree donation!
**The fine print: supplies may be limited. Samples ship in standard packaging without keepsake boxes. Samples purchased during sale period are not eligible for sample refund when stationery order is placed (but your donation is going to a really great cause!). Please allow 2 business days for turn-around. Sale ends at 11:59pm on Tuesday, October 8, 2013.