It's time to play a bit of catch up on some recent press mentions! We always love working with editors from our favorite magazines, so we wanted to take a moment to thank them for spreading the love.
Thanks to our friends at WellWed for their amazing support of Bella Figura! WellWed is our go-to magazine for stunning wedding inspiration in New England and the Northeast. They recently featured our Cartoccio and Dewdrop letterpress invitations.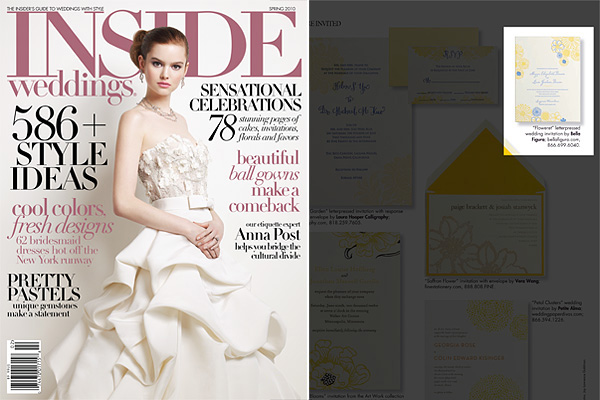 Thanks are also due to Inside Weddings! Here they featured our Floweret letterpress invitations.
And many thanks to Weddings in Houston! In this issue they included our Hendrix letterpress invitations.