We were so excited for the opportunity to work with Meghan and Sam on their wedding invitation suite printed on our Bella Handmade paper. Meghan is a wedding planner turned bride who has so much to share about planning during a pandemic. Their previous plans were uprooted and as a result, this couple decided to have a private, intimate ceremony with just their immediate family at the Vanderbilt Mansion. We'll let Meghan take it from here to share more about her day and advice that she has for future couples out there!
Q: As a bride, how did you ultimately make the decision that you did regarding your wedding? How did it make you all feel?
A: I was incredibly stressed out planning a wedding during COVID and all the uncertainty that surrounded it. I tend to be Type-A as well as a perfectionist so having it micro is very special to me. I get to focus on the beautiful intimate details as well as safely celebrating the day with my nearest and dearest. My family and colleagues have been very supportive of my decision to scale back. This has been a huge weight lifted for me.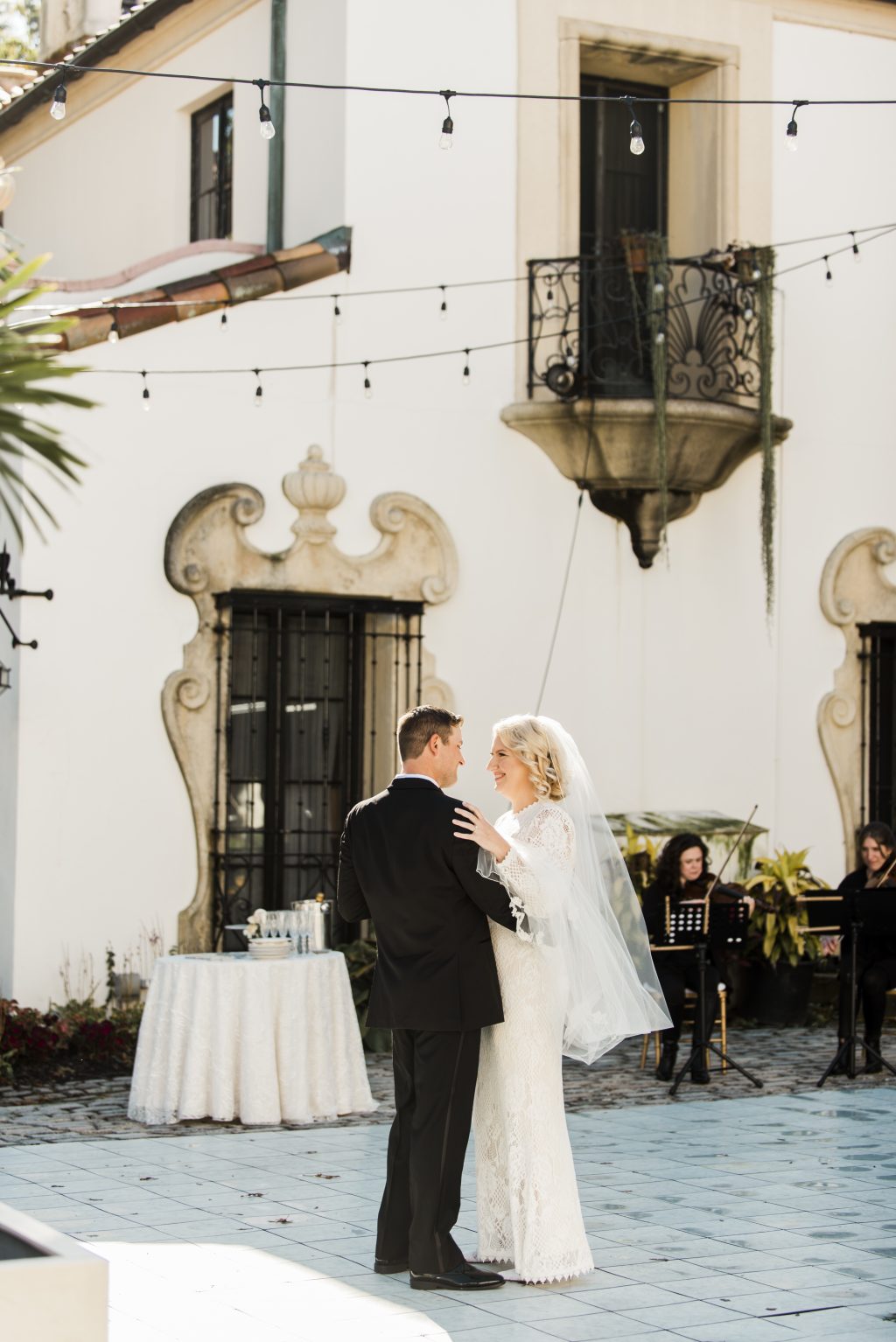 Q: What good things have come from a smaller, more intimate wedding?
A: Saving money is a huge bonus! I also feel less pressure to create a large wedding and entertain several guests. Now I get to focus on my immediate friends and family while indulging in beautiful details.
Q: Do you have any plans for a larger celebration later on? If so, what specifically do you hope for and if not, how come?
A: As of now, I do not have any plans for any further celebrations. If we ever celebrate down the line it would be something more casual when things are safer with our extended family and friends.
Q: As a planner, what suggestions do you have for working with vendors when they have to make changes?
A: Be open and honest. I was really nervous communicating with my vendors at first. I felt like I was initiating a break-up.  Luckily, most of my vendors were very accommodating with my changes to downsize my event. Most deposits are non-refundable so read through the fine print if you need to sever any ties with vendors whose services you no longer need. Also, let your vendors know as soon as possible about any of your changes so they can hopefully accommodate your updated plans.
Q: As a planner, what is the best piece of advice you have for couples navigating wedding planning in the era of Covid?
A: Remember that at the end of the day that it is about the love between you and your partner. It is very easy to get consumed in the elaborate details of hosting a grandiose soiree. For myself personally I took the time to grieve the loss of my original vision that I had planned for so long. Once I came to terms of what is in store for weddings in regards to covid I was able to reimagine my vision on a smaller scale and really think about what truly mattered to me. Be conscious of CDC mandates and regulations, be flexible with changing your vision and vendors and realize that guests might not be able to travel to celebrate with you the way you had initially intended.
Q: Anything else you'd like to share with us?
A: Don't feel pressured to succumb to what everyone else is doing. At the end of the day what matters is you and your spouse exchanging your vows and honoring your love for one another. Do what feels best for you while remaining COVID conscious. 
Photographer: Apollo Fields