Meet Designer Chelsea Petaja – our July Designer of the Month
Our Designer of the Month for July is Chelsea Petaja! Chelsea joined the Bella Figura family this year and has 5 new designs for 2014 – and they're all on sale this month! Chelsea's style is modern yet sweet and has a hand-crafted look. Several of her new designs are on the rustic side and would be perfect for a fall wedding! Chelsea gave us a little peek into her home – where she lives and works with her husband Tec Petaja.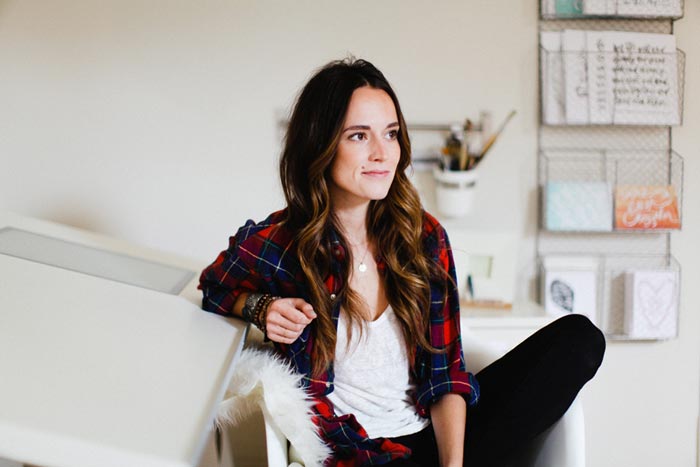 Living, working, loving and entertaining out of one place ain't no joke. My husband and I recently moved into the same studio space (a reclaimed garage in our backyard) which makes our living quarters just a little tighter… and a little more revealing about our individual working habits. (Like my humming and Tec's lack of an internal monologue. Ha!) But when setting up our space, I ran across this quote by William Morris that helps me to be honest in my design aesthetic: "If you want a golden rule that will fit everybody, this is it: Have nothing in your house that you do not know to be useful, or believe to be beautiful." For me, white and bright with pops of color and pattern are beautiful. My computer is useful. My drafting table and desk are both. I'm surrounded by artwork and photographs and sketches that are meaningful, but when they become mundane, I switch them up so that this is a space of creativity and inspiration–a space where imagination can wander and emails can be sent.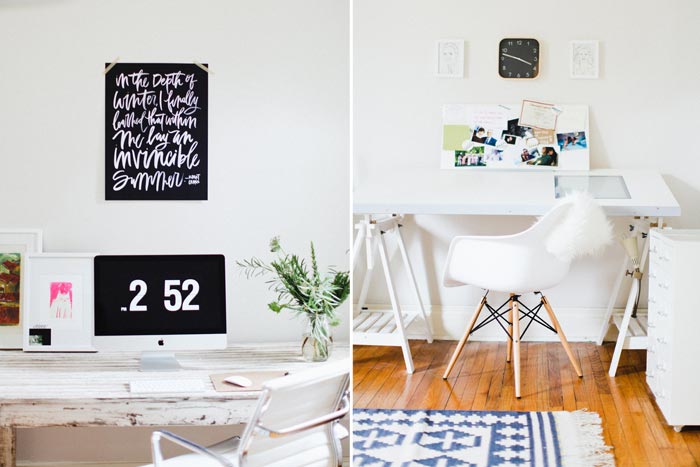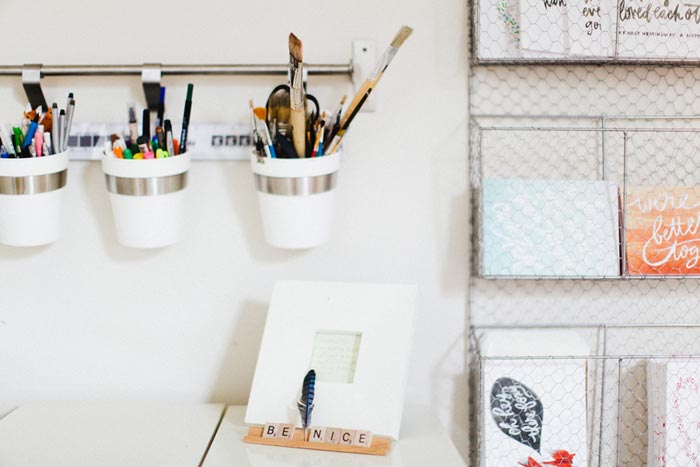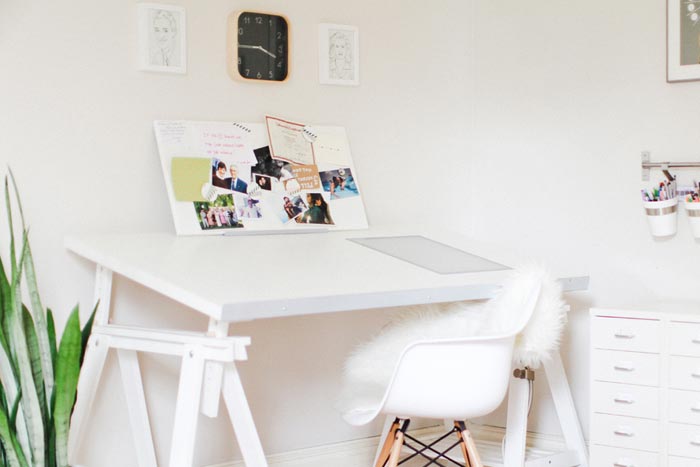 Take a look at some of Chelsea's designs below – her entire collection (including invitations, save the dates, social notes, and more!) is on sale for 10% off during the month of July (and you can save an additional 10% if you order 6 printed pieces or more!). Have questions about this promotion? Please, be in touch!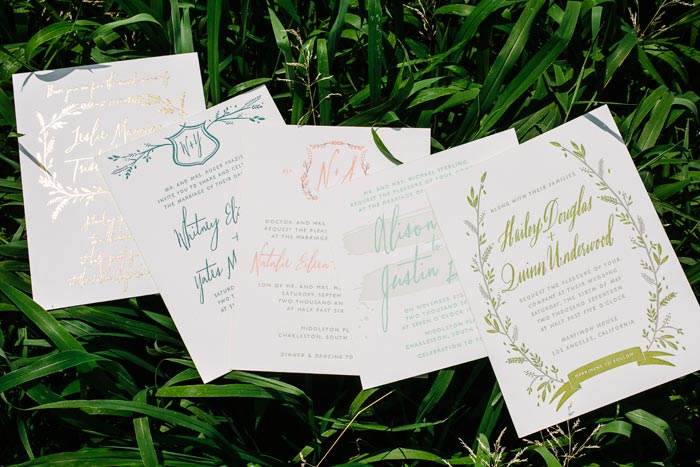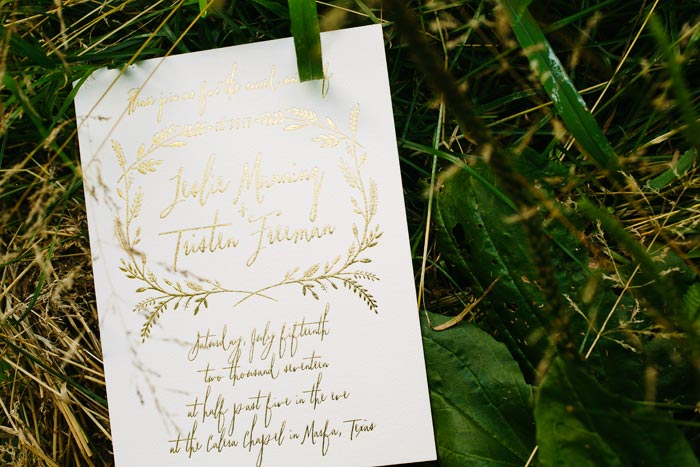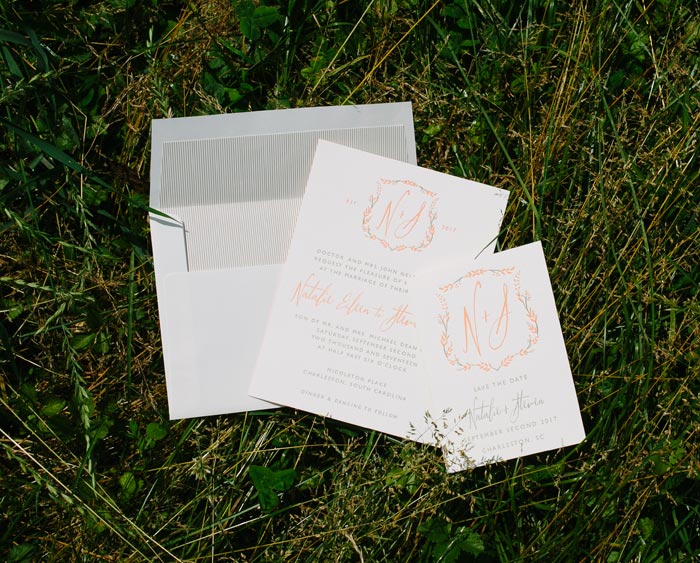 The fine print: this offer is exclusive to designs by Chelsea Petaja and does not apply towards the purchase of other designs. Orders must be placed by 11:59pm Eastern on July 31, 2014 in order to receive this offer.