Sarah Hanna Travels – Adventures in Morocco
We're back with another round of our designer travels series. This week Bella Figura calligrapher Sarah Hanna is sharing her photos and stories from a recent, impromptu trip to Marrakech, Morocco. We'll let Sarah take it from here!
Hand-made lanterns in Morocco One of the great things about Europe is how easy it is to country-hop. In the US, you might treat yourself to a weekend trip to New York, or tailgate two states over. Similarly, if you are in France, you could hop over to Marrakech, Morocco for the weekend. A carry-on and an hour and a half later, you could be strolling through a spice market….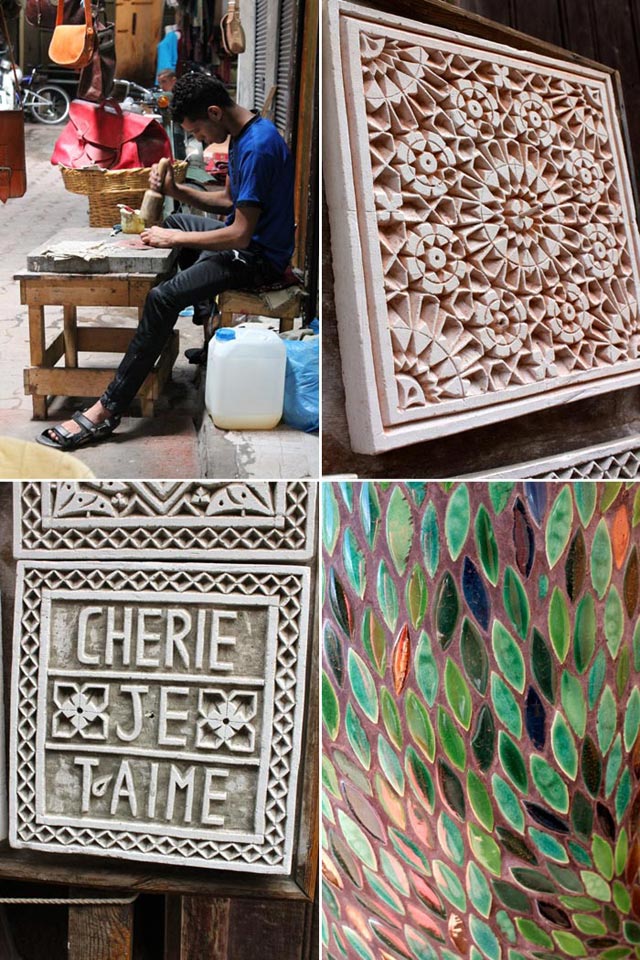 ….or watching artisans make leather bags, or carve stone in the traditional way that has been passed down for generations. Patterns abound. And the calligraphic influence in the stonework is something to behold.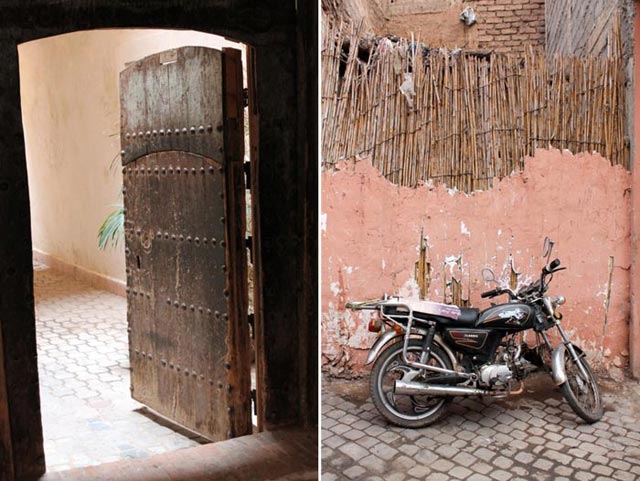 Scenes from the streets of Marrakech.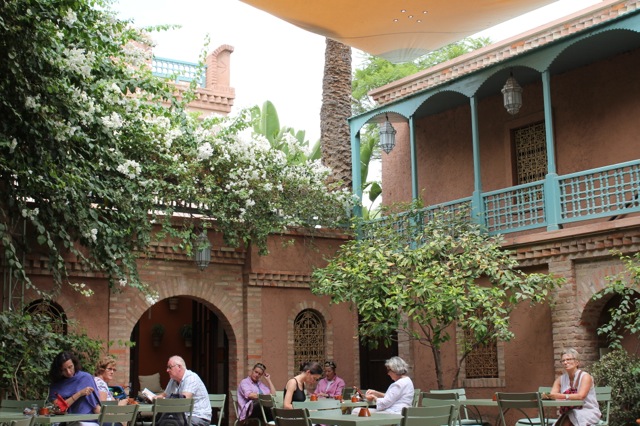 Coffee break at the YSL gardens in Morocco The gardens of Yves Saint Laurent are in Marrakech. A perfect rest from the bustle of the city and place to be inspired by nature and YSL's own artwork.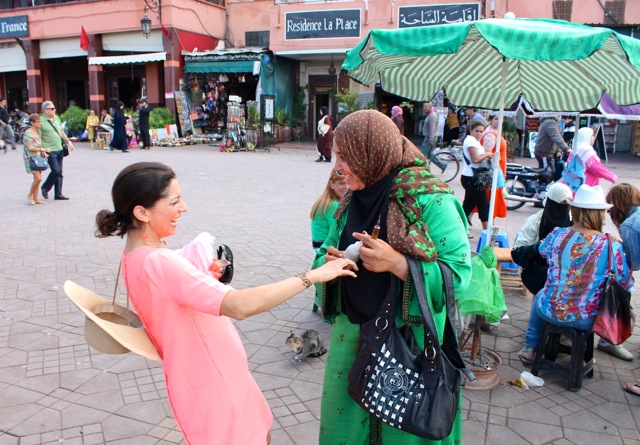 Henna artist in Marrakech I definitely did not ask this henna tattoo artist in the square to paint a bracelet on my wrist. But she worked so quickly, she was done before I could say 'no thank you.' Instead, I thought, "Wow. I wish I could work that quickly to fill my Bella orders. Then it wouldn't matter from WHICH time zone I was working." 
Little sorority girl tip: Nail polish remover can take anything off.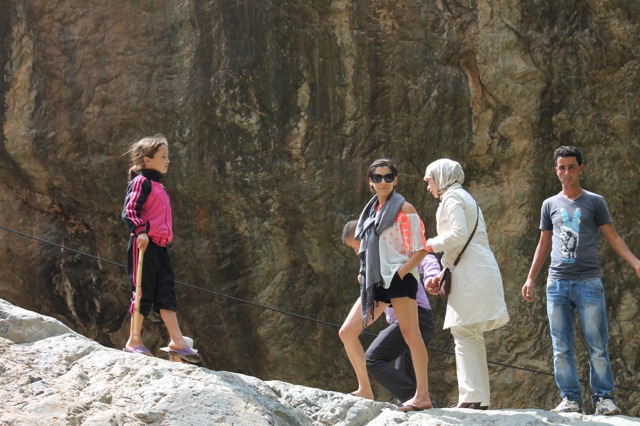 Climbing a waterfall…in flip flops. The trip was a surprise. I did not know where we were going until we arrived at the airport. I packed for Italy. Oops. C'est la vie!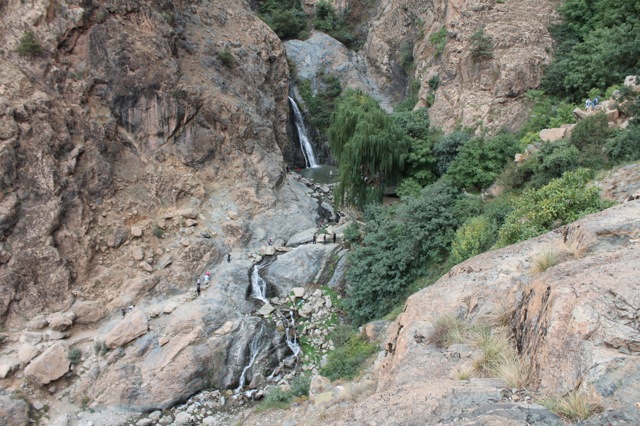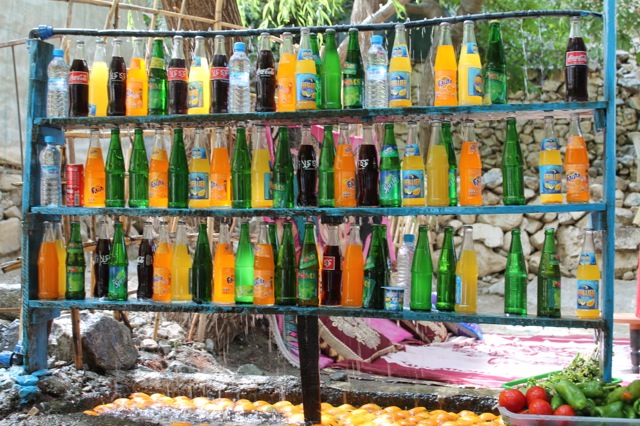 A brilliant natural fridge The waterfall pours cold water over the bottles and keeps everything cool. This is at one of the many cafes built into the mountain on the climb up the waterfall.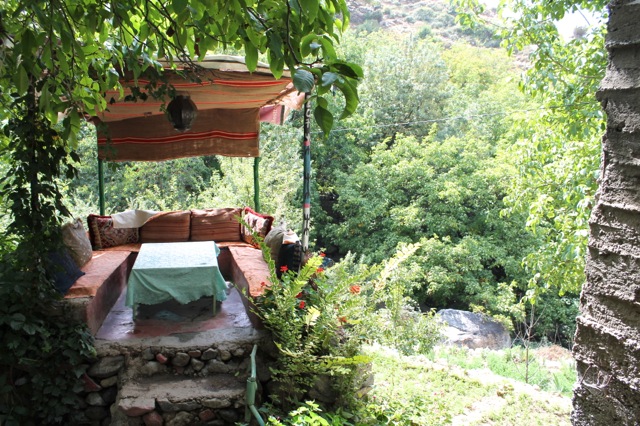 A restaurant built into a mountain in Marrakech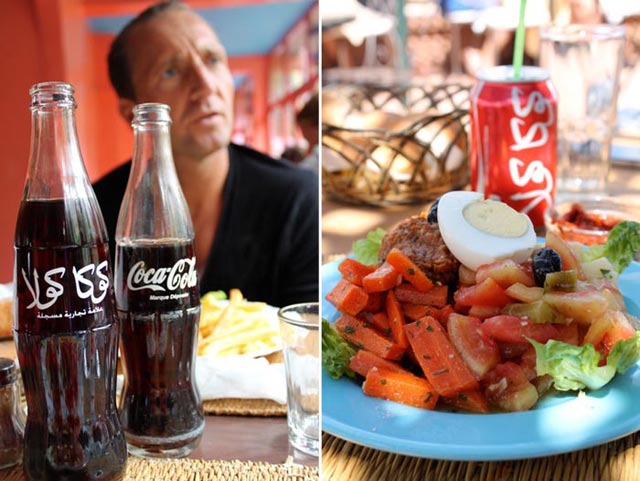 Rooftop lunch in Marrakech – grilled meats and vegetables. Tap water is not a great idea, but a coke with beautiful Arabic calligraphy is!