Majestic Plume Letterpress Wedding Invitations
Totally regal and totally gorgeous this wildly customized rendition of our Plume design (by Amy Graham Stigler) was sent over to us for printing by our BFFs at Judy Paulen Designs in NYC.  It features the Spencerian style hand calligraphy accents of the ever-amazing Debi Zeinert as well as crest artwork that was submitted by the bride for inclusion in the set.  Cap that off with our 2-ply paper, two color printing in Cream and Tea Rose, edge painting, and digitally printed belly bands to hold it all together, and you've got what you see here – one SICK letterpress invite set.
inks: cream + tea rose | font: impression | calligraphy accents: spencerian by debi zeinert | paper: 2-ply ivory | edge painting: tea rose |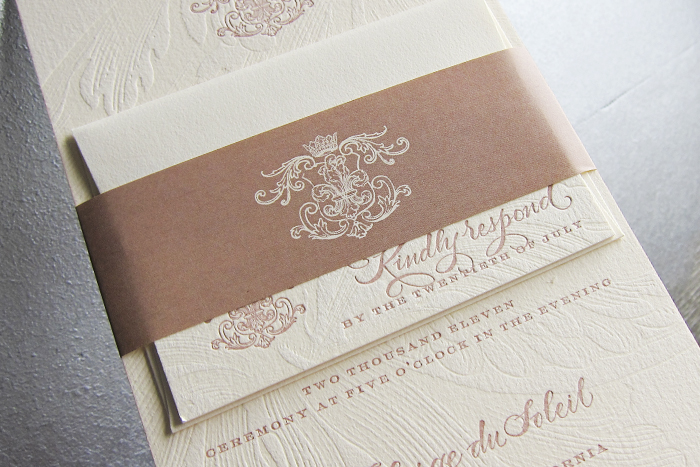 by Chris Gannon, Client Coordinator.