Invitation design elements: debossing and embossing
Debossing and Embossing are both great ways to add subtle design elements to your invitation suite, but they differ in process, look and cost.
Debossing
A debossed image is achieved by pressing into paper, and is essentially letterpressing without ink. We can also use debossing to create patterns printed under the other text in your suite, be it florals or geometric designs, to add an extra personal touch.
We can also deboss a border on your pieces, for added interest. Debossing is better suited to detailed designs, compared to embossing.
Embossing
Unlike debossing, in which a printing plate is pushed into the paper, embossing uses two printing plates, pressure and heat to create a raised design.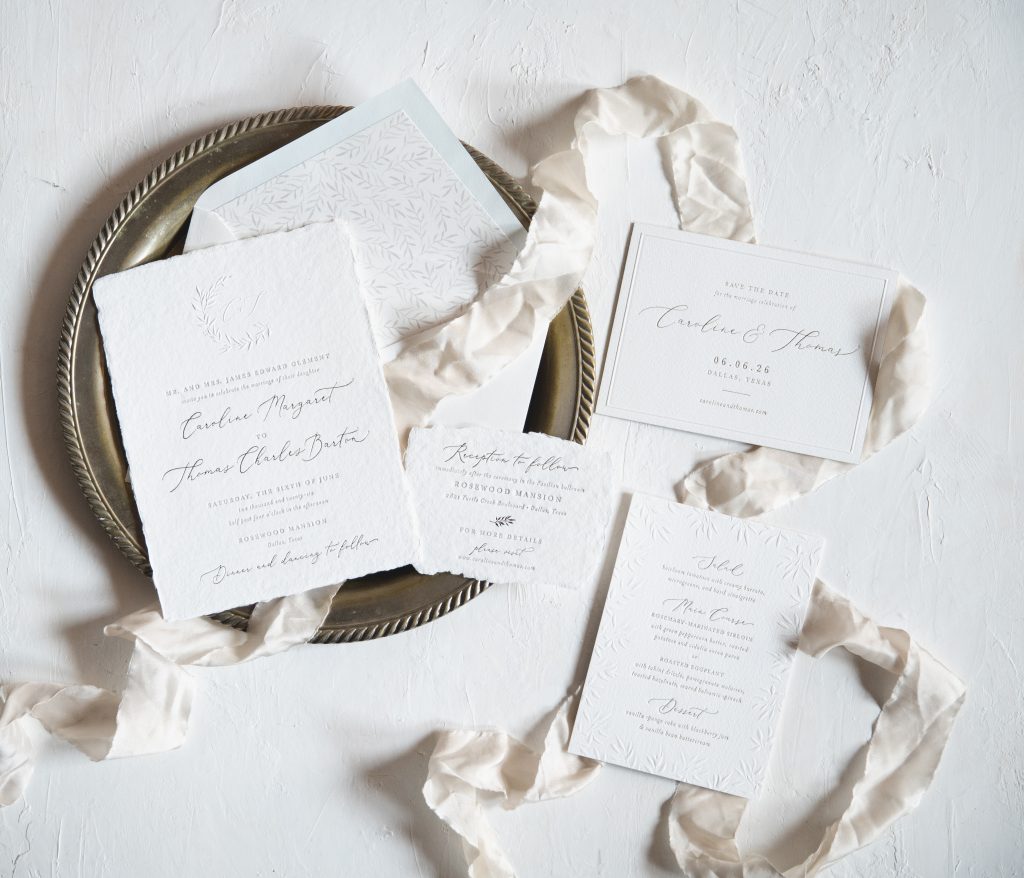 Embossing adds a lush tactile element that pairs perfectly with letterpress and foil stamping. It is a higher cost than debossing, but can create a really show-stopping addition to your invitation suite.
Embossing can also be used to highlight large areas of text, or a prominent motifs
Embossing is best used for less detailed printing. Take a look at some of our samples featuring embossing here.