How to choose envelope liners for your letterpress wedding invitations
Bella Figura offer two kinds of envelope liners for your letterpress wedding invitation suite: metallic liners and patterned liners. Adding our eco-friendly envelope liners to your set will bring color and sophistication to your letterpress wedding invitations. Choose from 8 shimmering metallic envelope liner options (all of our metallic liners are FSC-certified!) to add some glitz and glam, or go the custom route. Our patterned envelope liners are completely customizable, so you can mix and match any of our patterns and inks to complement your invitation set, making them truly one of a kind!
With all of our amazing options, it can be challenging to choose the perfect liner that is right for your set. So to help, we've narrowed down some of our favorite liner and color combinations that work well with lots of our letterpress wedding invitations!
Thinking Vintage? Consider our Rustic Crosshatch, European Formal or Jaquard Elegance patterns. Other patterns we like for a vintage invitation set: Elegant Ombre, Vintage River, Vintage Stripes or Simple Lace in ink colors like Shell, Amethyst, Hazel or Olive.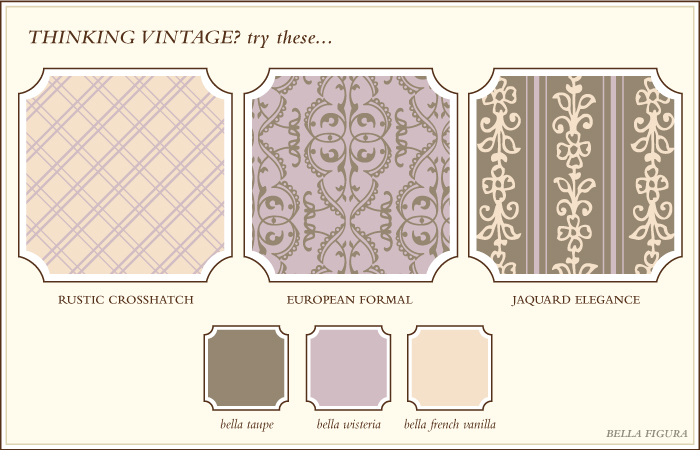 Thinking Formal? Our Formal Flourish, Traditional Oxford and Simple Chess patterns work beautifully for a fancy invitation set. Other patterns we love for a formal set: Refined Mosaic, Modern Floral, Vintage Diamond or Classic Color in ink colors like Camel, Lavender, Pool or Espresso.
Thinking Modern? Bold, funky patterns like our Antique Geometrics, Chic Combs or Classic Chevron patterns add flair to modern invitation sets. We love these patterns for a modern invitation set, too: Modern Herringbone, Sea Stripes, Modern Light or Simple Geometrics in ink colors like Cherry, Fuchsia, Chartreuse or Black.
Thinking Unique? Make sure your invitations make a statement with a liner pattern like Modern Canopy, Rustic Woodstock or Sante Fe, and print your liners in three colors. Other patterns we like are: Retro Marble, Chic Combs, Moroccan Charm or Sweet Polka in ink colors like Yolk, Watermelon, Mustard or Jade.
Thinking Destination? The Moroccan Charm, Sea Stripes or Elegant Chainlink patterned envelope liners make a lovely accent to a destination wedding invitations. Other liner patterns we love for a destination wedding set: Elegant Ombre, Refined Mosaic, Modern Light or Natural Woodgrain in ink colors like Champagne, Garden, Surf or Mediterranean.
Still not seeing something you love? We can create a custom pattern for you based on the elements from your wedding invitation design, or we can create something totally from scratch too! *(There is an additional design charge for this service)
Once you place an order with us, you will also get a free design consultation, where you'll have a chance to talk to one of our designers about all of your invitation choices. So if you're not sure what patterns and ink colors to pair up for your invitation design, don't worry! (And if you need help now, just ask!)