Customized Letterpress Save the Dates
If you're currently on the hunt for great save the date ideas, we've got you covered. Here are a few of our favorite letterpress save the dates we've been printing of late…
A fun customization of our Palais design, this letterpress save the date features corner rounding and is printed in seamist and navy inks.
This interpretation of our  Silhouette design is printed in champagne and pewter.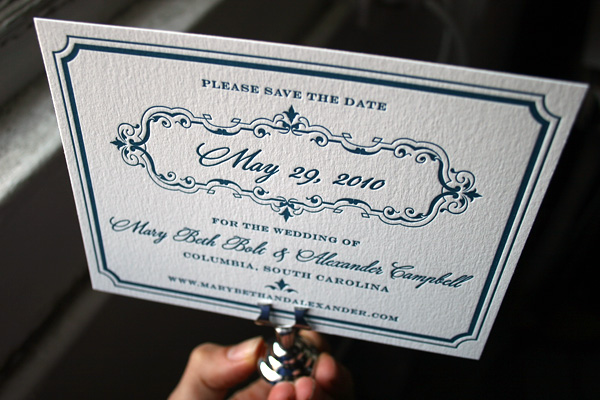 And this elegant letterpress save the date is our Marais design in Mediterranean. For additional ideas, check out more of our favorite letterpress save the dates.