Announcing a Bella Figura Promotion — Free Envelope Liners to Same Sex Couples!
We're so pumped that New York has joined the ranks of the small (but growing) number of states offering equal rights to same sex couples. In honor of this human rights triumph, Bella Figura is helping celebrate by offering free envelope liners to any same sex couple who orders their wedding stationery from us!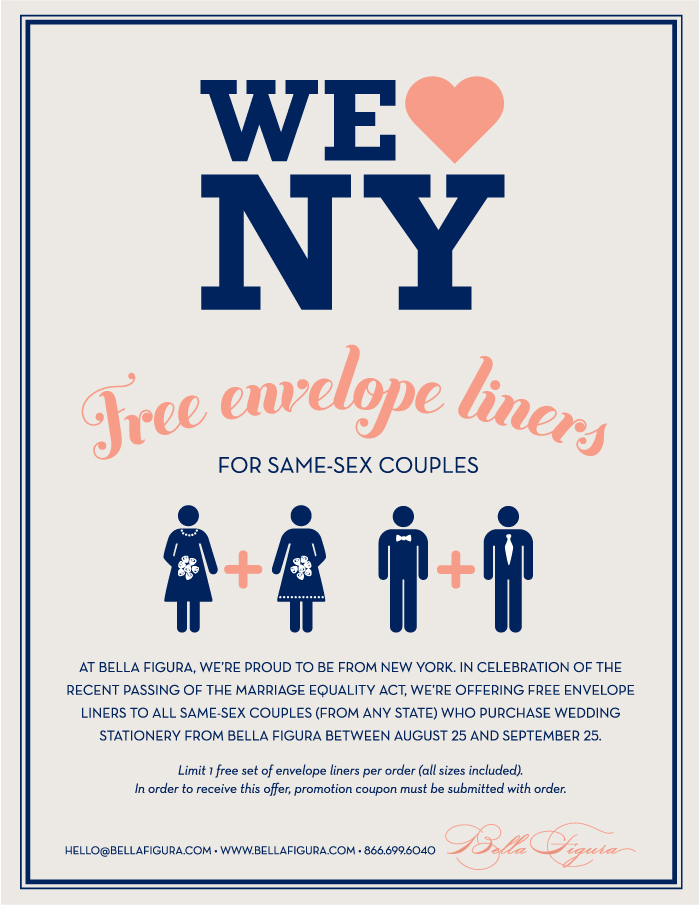 In addition to the promotion, we'll be showcasing some recent real weddings, giving tips on wording, and offering advice from etiquette expert Mark Kingsdorf – an event planning pro who's worked with the Emily Post Institute on several books.
The promotion runs from August 25 – September 25 — stop in to one of our Bella Figura retailers to place your order today! If you don't have a retailer in your area, get in touch & we'll help you get started.