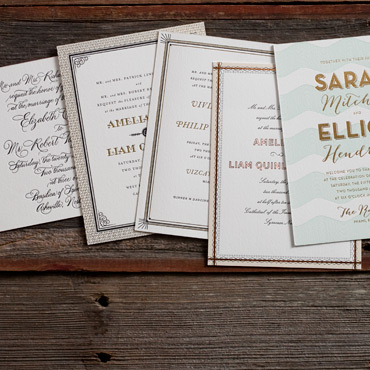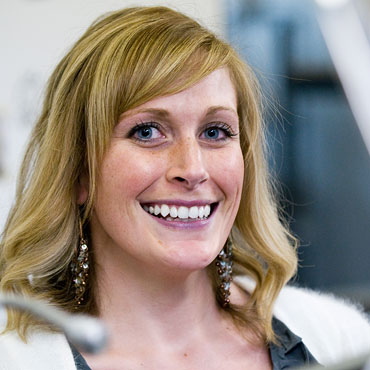 The Gatsby Glamour Trendsetter Pack
Jessica Tierney is the In-house Creative Lead here at Bella Figura, where she carefully curates our beautiful collection of letterpress paper goods. She spends her days immersed in creativity; working with colors, patterns, fonts and fine paper to dream up new wedding designs for all of our lovely brides.
These samples are for the modern bride who loves simplicity and the polished style of a classic look; trends definitely aren't her thing. When she goes out, you'll always find her in a stylish little black dress but with a touch of metallic sparkle to spice things up. Her wedding is no exception - her glamorous invitations will certainly set the mood for a formal affair of black ties and bling.