These are our letterpress designers.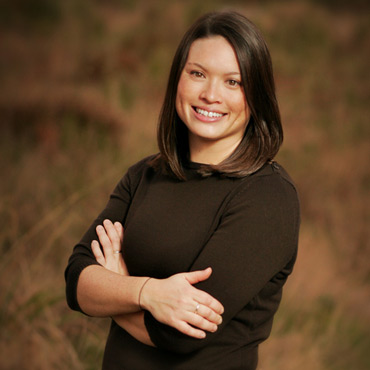 Darcy Sang
Designer
Darcy is the owner and proprietor of Pearl Beach Paperie in Florida and has long had a love for paper and the arts. After earning her Master's Degree in Film Producing from the American Film Institute in Los Angeles, she worked on independent and studio film and television productions before choosing to return to her number one passion of paper. Darcy has lived and worked in Los Angeles, Orlando, Chicago and New York and traveled throughout the United States and Europe bringing home trends and classics alike.
What inspires your designs? I am heavily influenced by film and television. It is no wonder with my background. The Rosecliff design was inspired by the upcoming Baz Lurman remake of "The Great Gatsby". Even just the movie trailer and poster were inspiration enough, but paired with the timeframe and my recent visit to the Rosecliff Mansion in Rhode Island inspired me to create its timeless feel.
What city do you call home? I have lived many places over the years, but the draw of my family keeps me coming back to Florida. The weather is not bad either. I love being able to wear flip-flops 365 days of the year.
Describe the place where you design? Generally I design in a comfy blue leather chair and ottoman in a room above my garage in front of a HUGE television that is always shining with great TV shows or movies on to get my creative juices flowing.
What's on or in your nightstand? A large display alarm clock so that I can see the time without my glasses on, however, I never use the alarm. Sadly, this is also the place where old mail goes to die and magazines go unread.
What were the colors of your childhood? Yellow and green for sure. I had a yellow painted bedroom that I LOVED. It may also be because I grew up in the Midwest that was heavily populated with John Deere tractors, so it may have been destiny.
What are your favorite colors at the moment? I'm still a pretty big fan of yellow and green, but there is something so soothing about all shades of aqua. I use it a lot for my business and even painted my bedroom a darker shade of aqua recently.
What's the most exciting thing you've ever done? I think it was probably when I picked up and moved across the country at 20 to live and work in Los Angeles. It was a brand new start and all doors were open to me. I had the opportunity to work on my favorite television shows, with movie stars on big and small movies. It was a pretty exciting thing for a girl from Indiana.
What is your most prized possession? That is a really tough question. I don't hold a lot of value on "things", but I have boxed up items that transport me back to my childhood instantly - like a USA leotard ala Mary Lou Retton from 1984 Olympics that I am amazed ever fit me, New Kids on the Block and Mickey Mouse Club memorabilia that jump me back to my preteen years and photos and videos that remind me of horrible hairsprayed high school days long gone. Memories are the best possessions.