These are our letterpress designers.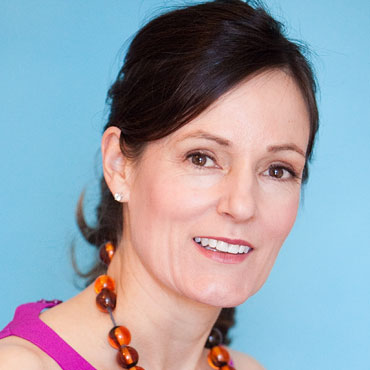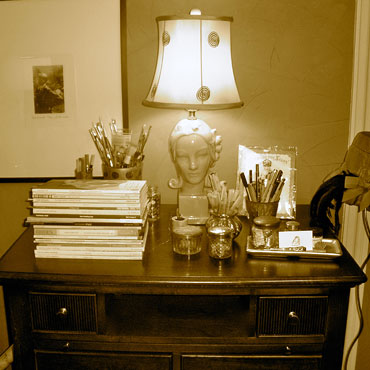 Kelle Anne McCarter
Kelle McCarter founded her design company, designsgirl, in 2003. She has always loved calligraphy and, after studying with some of her favorite calligraphers and artists, she began incorporating calligraphy into her design work. She enjoys creating modern, unconventional styles that have life and vivacity to them. Her work is done with a pointed pen and colorful gouaches. Kelle holds a Master of Business Administration degree from New Mexico State University and is a member of the American Institute of Graphic Arts. She is also a two-time winner of the Women's West Texas Golf Championship. To date, her favorite project called for her to design 40 different "I Love You" notes for a client who would leave the little love notes in her husband's suitcase during his frequent travels. She ultimately used everything in her artist's toolbox— parallel pens, brushes, fabric, paint, glitter pens, and buttons—to create these special pieces.
What inspires your designs? Fashion; typography; color; vintage fabrics and wallpaper with interesting patterns; calligraphy's master penmen; paper goods; botanicals; classic movies; interior design.
Describe the place where you design. A cozy room filled with papers, fabrics, paints, artwork, knitting supplies, ink splatters, books and my husband's 1886 Mathushek piano.
What is your most prized possession? A collection of love letters from my husband during our old-fashioned, three year, long-distance courtship.
Tell us about your wedding. Our wedding was elegant in its simplicity—a lovely outdoor ceremony in a rose garden at the Denver Botanic Gardens with our families. The setting was picturesque with an oak tree, white wooden pergola above our heads and the fragrance of nature surrounding us.
Where did you honeymoon and why? Our honeymoon was in Vail, Colorado— my introduction to the beautiful places in Colorado my husband and I would explore together.
What's on or in your nightstand? A silver bud vase from The Plaza Hotel and Daniel Deronda by George Eliot.
What city do you call home? Denver—the Queen City of the Plains. Must see places for Denver visitors: the Red Rocks Park, a geological marvel once considered the 8th wonder of the world; and the Brown Palace Hotel, for its rich history of celebrated guests, stunning architecture and chocolate decadence afternoon tea.
What are your favorite colors of the moment? Amethyst, aubergine, wine, cardinal, chartreuse—rich, saturated colors
What were the colors of your childhood? Greens—the color of grass and golf courses.